The Ministry of Public Health is expected to push for the legalisation of all parts of the cannabis plant in a bid to remove the limitations that prevent the plant's full commercialisation. As of writing, parts considered to have a THC concentration of more than 0.2% of its dry weight are still considered illegal despite most parts of the plant having been decriminalised under an announcement made by the Ministry of Public Health in December 2020.
While details of the upcoming legislation are not yet available, Public Health Minister Anutin Charnvirakul said in statement during a visit to the "Cannabis Kickoff on Mekong Bank" event in Nakhon Phanom that the Ministry of Health plans to "remove everything," including stems, roots, sprigs, leaves, buds, flowers, and seeds from the Schedule 5 list of Narcotic Substances. This entails that it will be legal to use, process, and sell products that are made from any part of the plant, although certain conditions and reservations will be included in the upcoming legislation.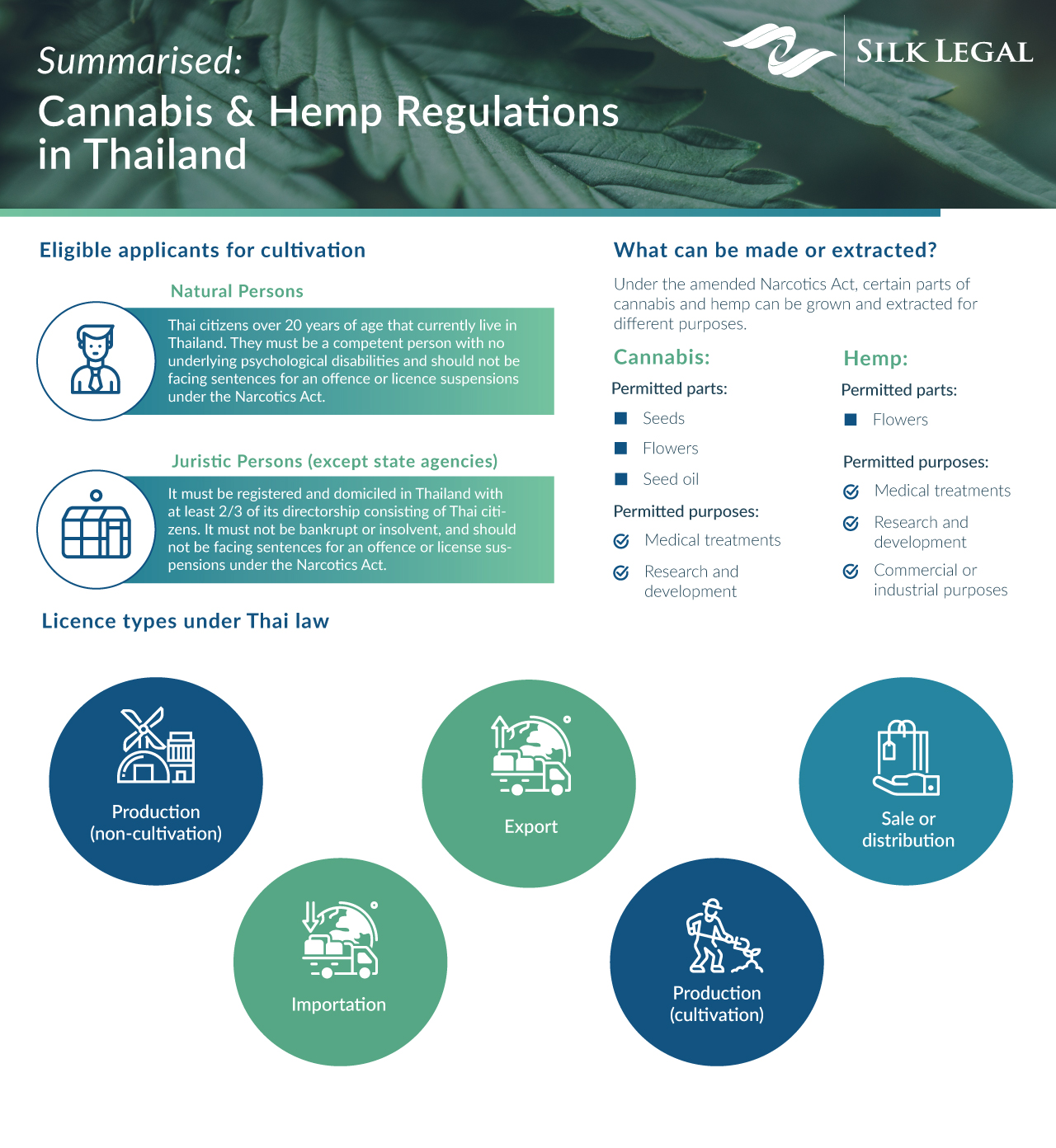 Silk Legal will continue to monitor developments on this front and will provide updates when available.
For more information about cannabis regulations in Thailand, contact us at [email protected] or by using the contact form provided on this page